Hear Ye!  Hear Ye!
The Lord and Lady of Essex invite you to join them for feasting music and merriment, madrigal style. At this unique and original form of "dinner theatre" you will return with us to the Renaissance years for a festive holiday evening at an old English Castle.
IBSEN COSTUME GALLERY presents a yearly Christmas production, now is its 28th year! Written, directed and costumed by IBSEN COSTUME GALLERY, the event has become a mid-west seasonal event and over 10,000 people have enjoyed the inspirational evening!
December 4, 5, 6, 7, 2019
Wednesday, Thursday, Friday and Saturday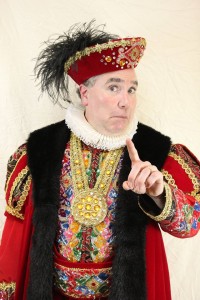 Regency Marriott Ballroom
10220 Regency Circle
Omaha, NE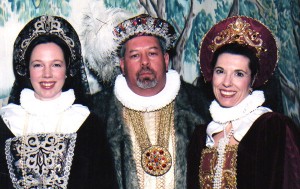 Announced by fanfares and accompanied by music, mirth and traditions, the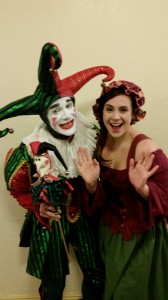 multi-course meal is designed to delight you and to celebrate Christmas. Every person – from your table server to the kingdom's favorite performer – is dedicated to making this an unforgettable event.
From the rousing Wassail Toasts to the last spoonful of bread pudding and the final fading melody of the Madrigal Syngers' performance, you will be enchanted and filled with the spirit of Christmas.
Cocktails and pre-performance entertainment begin at 6:00 pm and the multi-course feasted begins at 7:00 pm. The production concludes at 9:20 pm.
MENU
Spiced Holiday Wassail
Holiday Salad and Vinaigrette Dressing
Cream of Broccoli Soup
Carved Sirloin with Bordelaise Sauce
Yorkshire Pudding
Parslied Potatoes
Baby Carrots with Green Bean Amandine
Rolls and Butter
Bread Pudding and Rum Sauce
Coffee or Tea
Cash Bar Available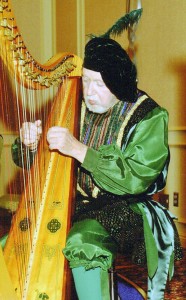 RESERVATIONS
Ticket prices are $62 per person, $55  groups of 10 or more
Tickets are available at IBSEN COSTUME GALLERY, 4981 Hamilton Street, Omaha, NE 68132 or call 402-556-1400. We accept personal or company check, Visa, MasterCard, Discover and American Express. All ticket sales are final.
For group reservations, call Cheri or Dwayne at 402-556-1400. To prevent any errors in seating, please make group reservations in one name only.
Ticket price includes dinner, show, dessert, coffee and tea and gratuity!
Inquire about special Marriott hotel rates during the event.