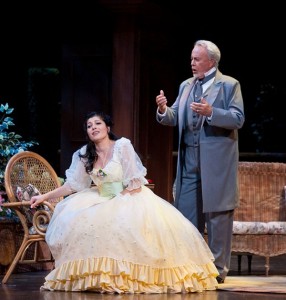 IBSEN COSTUME GALLERY has been in existence since 1981. The thrust of the corporation is to provide theatrical and masquerade wardrobe at a reasonable price. It is housed in the Historic Old Dundee area of Omaha.  The primary market has always been theatrical costuming, but over the years many additional outlets have contributed to the strong growth of the corporation.  Today, in addition to local theatrical productions, masquerade parties, television spots, parades and events, IBSEN ships show wardrobe to over 40 states.
With more than 25, 000 costumes (plus continuous additions), from all time periods and masquerade specialties, IBSEN houses one of the largest inventories in the Midwestern United States.
A manufacturing and specialty custom costume wing was added in 1993. The shop provides elaborate costumes to other costume businesses across the nation, plus original one of-a-kind creations for individuals. IBSEN COSTUME GALLERY welcomes special orders and ideas.
Over the years IBSEN COSTUME GALLERY has been honored with many awards.  From the National Costumers Association, IBSEN holds over 18 First Place Theatre Awards, Memorial Awards for Outstanding Costuming, and awards for outstanding in Spectacular, Authentic, Holiday and Masquerade categories.  IBSEN has been the First Runner Up to the Grand International Award three times, and has won the coveted Grand International Award twice.  There are many Theatre Arts Guild awards for costuming, too.
In 1987 IBSEN was chosen to create the inaugural gown for Nebraska's First female governor Kay Orr.